Tangshan AngXin Technology Co., Ltd

Professional for Drilling Mud separation equipment, Waste water treatment, Anthracite filter media, Shield tunneling machine, HDD drilling fluid and Drilling Waste Management
Filter Press
Product Description:
Filter Press is a device consisting of a series of cloth filters fixed to frames, used for the large-scale filtration of liquid under pressure.
In drilling waste management, the waste drilling cuttings need filter press to press them more dryer and water discharged more clearer. Now Filter Press is widely used in offshore drilling treatment.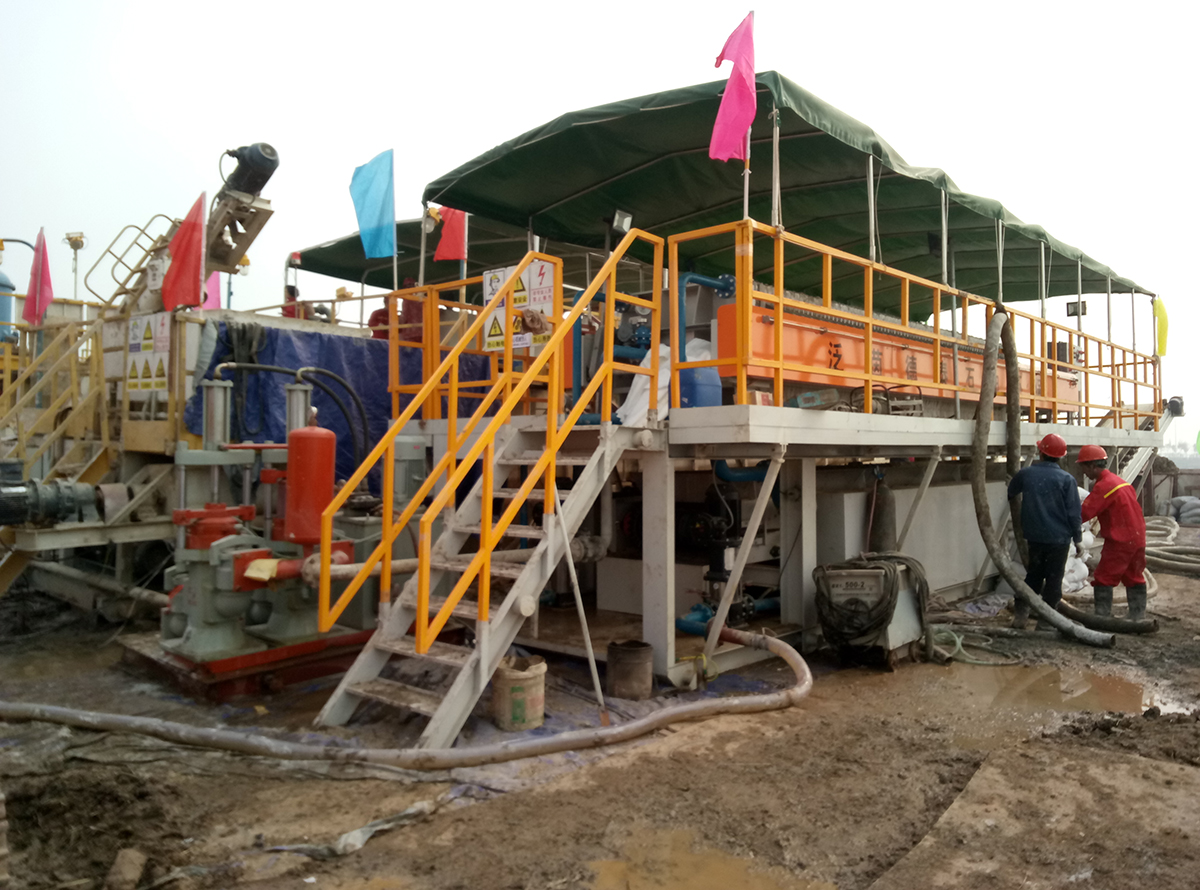 Technique parameters
Name

Model of Filter Press

KZG100-400/1500-U

Filter area(m2)

100

150

200

250

300

350

400

Filter chamber vol.(m3)

2.17

3.29

4.42

5.56

6.71

7.78

8.89

Filter chamber quantity

26

38

52

64

78

90

104

The anchor center L (mm)

5120

6180

7410

8470

9700

10760

11990

Whole length (mm)

9120

10180

11410

12470

13700

14760

15990

Whole weight (Kg)

19980

21880

23780

25680

27580

29480

31380

Filter cake thickness (mm)

45

Diaphragm plate size (LxWxT)mm

1500x1500x90

Box plate size (LxWxT) mm

1500x1500x80

Discharge space (mm)

130

Number of pulling plate one time (piece)

10

Feeding pressure (Mpa)

0.5-0.8

Squeeze pressure (Mpa)

1.0

Compaction pressure (Mpa)

20

Feeding way

Two directions feeding

Squeeze media

air

Thrust plate feeding hole diameter (mm)

150

Compaction plate feeding hole diameter (mm)

100

Washing outlet hole diameter (mm)

80

Squeeze hole diameter (mm)

50

Oil cylinder (mm)

360

Cylinder working lines (mm)

1650

Pull-plate motor power (KW)

3

Oil pump motor power(KW)

18.5

Max. Filtration temperature (℃)

80

Min. Filtration temperature (℃)

5