Tangshan AngXin Technology Co., Ltd

Professional for Drilling Mud separation equipment, Waste water treatment, Anthracite filter media, Shield tunneling machine, HDD drilling fluid and Drilling Waste Management
Mud Pump Liner
Product Description:
Mud pump liner has Ceramic liners and Double metallic liners .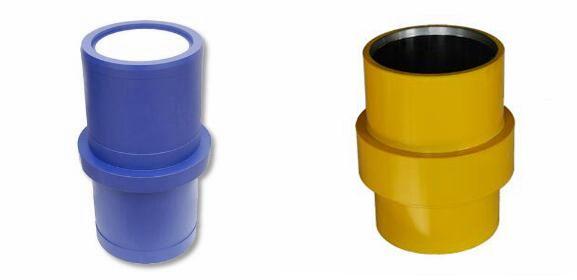 Description of Ceramic Liners:
1). Adapted to deep oil reservoir, hard stratum and severe earthiness, offsore oil and natural gas exploitation.
2). Maximum and minimum service life more than 4000hours.
3). Phase transformation toughen technology has various advantages
4).Wear-resistance, Erosion-resistance, High-pressure-resistance, High- temperature-resistance, High strength and high hardness.
Description of Double Metallic Liners:
1).Hy-chrome mud pump liners are made with a high chrome iron sleeve in a forged steel hul.
2).The bore hardness is 60 to 67 Rockwell C scales while the hull has high tensile strength of more than 90000psi.
3).Combining the characteristics of chrome with state of the art manufacturing. the liners can withstand mud pressure of up to 7000psi.
4).The hardened steel liner service life surpasses 800 hour under the normal condition , which has earned us reputation from world wide customers .